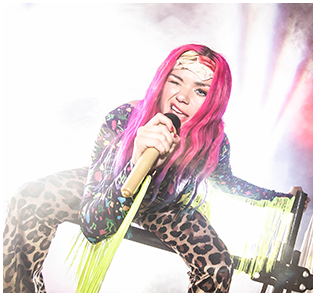 Next Sniff The Glove event:
Friday 7th February, 10pm-2:00am
DogStar, Brixton
Click here
for tickets
(Please note DogStar require photo I.D. upon entry)
What sort of tunes will Dave be rocking to? Do you need to ask? Only some of the finest rock ever from names such as:
Bon Jovi, Guns 'N' Roses, Aerosmith, Queen, Def Leppard, The Darkness, Bonnie Tyler, Whitesnake, Meatloaf, Mötorhead, KISS, Alice Cooper, ZZ Top, Europe, Led Zeppelin, Iron Maiden, WASP, Jimi Hendrix, Van Halen, Deep Purple, Toto, Thin Lizzy, Rainbow, Mötley Crüe, Joan Jett, Blue Oyster Cult, Nirvana, Bruce Springsteen, The Eagles, Rammstein, Status Quo, Patti Smith, Survivor, Billy Idol, Lenny Kravitz, Free, The Scorpions, Boston, Muse, Black Sabbath, Ozzy Osbourne, Metallica, Dio...
The list goes on and on, as we worship the heroes of rock on our hands and knees and with heads bent in reverence!